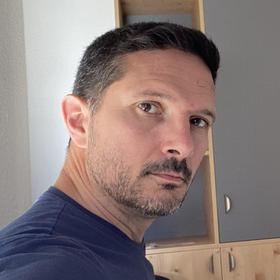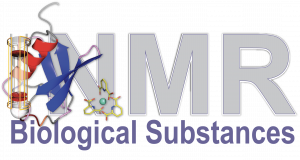 Université Paris Cité – LCBPT UMR 8601
45 rue des Saints Pères, 75006 Paris
Phone: +33 1 76 53 42 14 • Room R171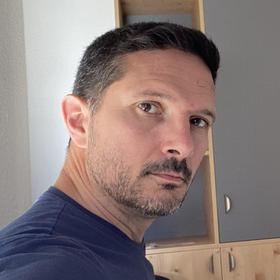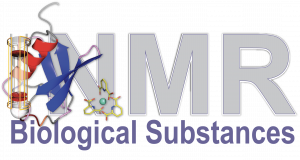 Université Paris Cité – LCBPT UMR 8601
45 rue des Saints Pères, 75006 Paris
Phone: +33 1 76 53 42 14 • Room R171
Biography
Nicolas Giraud graduated in chemistry from the Ecole Normale Supérieure de Lyon. His early interest for nuclear magnetic resonance stemmed from his internship carried out in 2000 in the group of Prof. Horst Kessler at Technical University of Munich (Germany), on the structural analysis of synthetic peptides. He completed a PhD on Biological NMR at Université Claude Bernard (Lyon) in 2005, in the groups of Prof. Lyndon Emsley, Dr. Martin Blackledge, and Dr. François Penin. In 2006, he moved to the Université Paris Sud (now Université Paris Saclay) where he was appointed Associate Professor in the group led by Prof. Jacques Courtieu. He has worked on the development of high-resolution NMR techniques mainly in the field of chiral analysis and supramolecular interactions. 
    He moved to Université Paris Cité (Paris Descartes) and became Professor of Chemistry in 2017. He is head of the research group NMR of Biological Substances, and coordinator of the research team Bio-Spectroscopy (together with Prof. Claire Mangeney). His research interests include the study of challenging molecular or supramolecular systems in the field of Health Sciences, with a particular emphasis on the development of analytical methods targeting their dynamic and structural features. He is teaching chemistry in the Department of Fundamental and Biomedical Sciences (Faculty of Sciences). He is co-chairing the first year of the Master Program "Frontiers in Chemistry" (together with Dr. Pascal Martin).  
    Over the last years, he has been coordinator or PI in several granted projects, both for research and educational purposes. He has contributed to organizing national and international conferences in the field of magnetic resonance, as well as thematic schools. He was member of the organizing committee of the Alpine Conference on Solid-State NMR (now Alpine Conference on Magnetic Resonance in Solids) from 2007 to 2017. He became member of the executive board of the GERM (French Group for the Study of Magnetic Resonance) in 2014, and has been its elected president from 2016 to 2018. He is currently review editor for Frontiers in Chemistry Journal.
Curriculum Vitae
Since 2017     Professor of Chemistry (section CNU 31) – Université Paris Cité
    Elected member, Academic Senate
    Elected member, Council of the Faculty of Sciences
    Head, research group on NMR of Biological Substances
    Coordinator, team Bio-Spectroscopies, UMR CNRS 8601
    Program co-chair, 1st year of the Master Frontiers in Chemistry
2006 – 2017   Associate Professor (HDR) – Université Paris-Saclay
2005 – 2006   Agrégé Préparateur – Ecole Normale Supérieure de Lyon
2002 – 2005   PhD Student – University Claude Bernard Lyon 1
1998 – 2002   Elève Normalien – Ecole Normale Supérieure de Lyon
 Keywords
Analytical chemistry • methodological development • ultrahigh-resolution NMR • paramagnetic NMR • nuclear spin relaxation • exchange spectroscopy • diffusion ordered NMR • biomolecules • complex mixtures • metabolites • proteins • supramolecular interactions • dynamic and structural analysis • quantitative analysis
Teaching Activities
Nuclear Magnetic Resonance: Lectures, tutorials and practical works (Master Frontiers in Chemistry)
Chemistry: Lectures and tutorials (Licence in Chemistry)